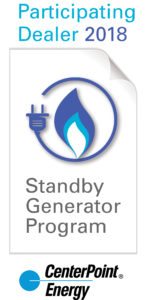 We are excited to participate with CenterPoint Energy to provide exclusive discounts on backup generators to their Houston-area customers.  Qualifying CenterPoint Energy natural gas customers are eligible to receive a free KOHLER automatic transfer switch, up to a $750 MSRP value with purchase of a qualifying KOHLER generator* within promotional period of Oct. 16 to Nov. 30, 2018.*!
Give us a call at 281-259-6500 for a free, no-obligation quote.
*Offer valid on the following KOHLER generator products: 8RESV(L), 10RESV(L), 12RES, 12RESV(L), 14RESA(L), 20RESC(L), 20RESD, 24RCL, 30RCL, 38RCLB, 48RCL(A), 60RCL, 80ERES, 100ERES, 125ERES and 150ERES generators.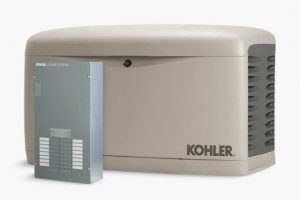 Visit CenterPointEnergy.com/Generator for more details on these offers (or view the disclaimer here).
Please contact us today to discuss what generator best fits your needs.